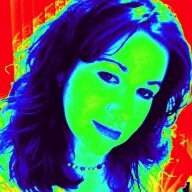 Joined

Aug 8, 2006
Messages

101
My b/f LOVES Lucinda Williams (musician). She has a CD due out on the 13th. I am getting him the CD, and when he opens it, two tickets to a show in March will be in there. I tried to get a personalized autograph, but didn''t get it. But the tickets are WAY better anyway!

He will be REALLY suprised. He has no clue that I even know she has a CD, or even pay attention to it when he mentions it. He mentioned it the other day, and I just gave a blank stare out the window and said, "Oh, that''s nice. Wait.. WHO?.. Who''s that?" hehehehehehe

He asked me what I wanted, I said, flowers, of course. And maybe a necklace or something. Not sure what I''ll be getting.