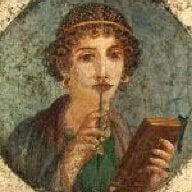 Joined

Dec 15, 2015
Messages

246
Hello all,
I have been wanting to upgrade my diamond studs for a while (DSS: the struggle is real!), and now's the time. I've found a buyer for my Tiffany studs which I purchased pre-PS (and got royally ripped-off on

). The are .82 ctw, 4-prong, in platinum (obv). I've decided to go with
WF
ACA
's at around .7 each (1.4 ctw). I suspect this will be enough of a change to cure my small-diamond blues for now, although I'm going with
WF
ACA
's because I want to be able to upgrade in the future.

So, here are my questions. Any insight would be massively appreciated!
1. White gold or platinum? I will be wearing these studs pretty much every day. I've read the recent thread RE metal choice in tennis bracelets but I imagine studs are a different story given that one's earlobes don't come into regular contact with much at all (besides the screen of my iphone, which I suppose I should be more careful with...)
2. 4 or 6-prong? I'm currently ok with the 4-prong on my current studs, and although I prefer the rounded look given by a 6-prong I wonder if it matters all that much in such small stones.
Many, many thanks!