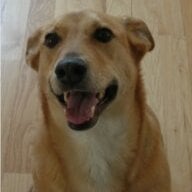 Joined

Mar 26, 2006
Messages

13,003
No work out tonight, the happy hubby and I are going OUT. For some reason this has been a particularly trying week and I''m more than ready for a nice dinner. (Unfortunately I''m going to spend the long weekend in my office most of the time, but at least I can go out tonight!)

For lunch today I had grilled eggplant with a PILE of minced chicken and a few shrimp. I couldn''t really place the sauce on the chicken but it was very light and a little tangy and I hope it wasn''t too bad for me.

Aside from that and the oatmeal and coffee I really haven''t eaten anything else today. I will probably have a banana so that (a) I don''t have to carry it home (my purse is heavy enough already!) and (b) I won''t be starving before we go out. So, assuming I make a good choice tonight today hasn''t been too bad.

The happy hubby went shopping and got all the things for the pumpkin muffins so hopefully there will be some muffins in my future -- yum!