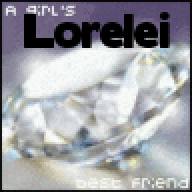 Joined

Apr 30, 2005
Messages

42,064
Happy new week all

As usual I was trying to think of something inspirational to start the week that we can use, but my thoughts kept turning to all of you and how well you all manage to enjoy life and food, yet put the work in to stay healthy. As I have mentioned in the past, trying to be perfect for all those years was getting me precisely nowhere with my weight and health, I was on the starve/ eat/ starve treadmill trying to stay skinny and thinking I had failed everytime I ate a candy bar.
One day it hit me - in counting every calorie and being so strict with myself was destroying any chance I had of keeping slim and HAPPY! Once I realised this and that I had had enough of this miserable way of life, I gave myself the gift of time and was finally able to see the bigger picture. I no longer wanted to live that way and began to make healthier food choices and not let myself get so hungry. This time I would have the patience to allow my body to gradually get into shape without forcing or punishing it and that exercise would be the key to doing this. I also would give myself permission to have a treat occasionally and think of it as part of enjoying life but not to do it all the time, success would come, as long as I was pushing forward and mainly making the right choices and effort, the occasional few chips or chocolate wasn't going to make any difference. I don't count calories as such as I found it didn't work for me, but I do have an overall idea of what my daily intake is and I go by mainly how my clothes fit and how I feel. Once you are on the right path for you, a little tweaking here and there of your exercise plan and eating can make a difference fast in how you look and feel, I find anyway.
So keep up the great work everyone, you all seem to have found, or are finding a way which works for you as individuals and the results are amazing!!!!!!!!!!!!!!!!!!!
Keep it up