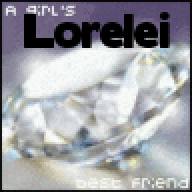 Joined

Apr 30, 2005
Messages

42,064
Happy new week all

All WWTers are doing brilliantly! I just wanted to mention this week about the value of shaking up your exercise regime regularly. Our bodies are adaptable and quickly get used to the same routine and as a result we might be missing out on extra benefits, we need to keep challenging ourselves so we can get fitter and trimmer. Suggestions include trying handsfree on the elliptical and increased tension, intervals on the treadmill ( intermix faster and slower, up and down hill in intervals) and trying to lift heavier with weights. So just have a think about how the workouts could be adjusted to make them a little more challenging.
I had a good workout last night, to change my routine I am going to do elliptical only this week and alternate with the treadmill on each week for a month to see what that does. I did 45 mins on the elliptical yesterday and had a good tough workout so I am quite pleased with that!
Keep up the good work all!