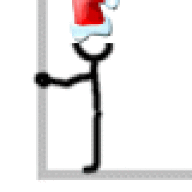 Joined

Dec 29, 2004
Messages

17,193
Date:

2/27/2007 2:48:18 PM

Author:

decodelighted

Oh you guys!

I just read this whole thread & am STARVING for DONUTS & the like ... I thought this was the *Healthy* zone

Anyhoo ... I *was*

planning to start hanging out here ... as DH & I hooked up my treadmill last night for the first time since I moved in FIVE YEARS AGO. And I think it''d gotten about 3 hours worth of use in the SEVEN years I''ve owned it HA!.

Yes, having a WEDDING or wearing a WEDDING DRESS wasn''t enough to lure me into the workout zone but *blush* my RINGS getting snug apparently is.

. Also, some trips to the city lately where I really just couldn''t keep up with NYC life the way I used to. And the SHOCKING onset of middle age paunch. I''ve always been a curvy, big bum gal ... but big bum -AND- big gut is just not CUTE.

ALSO -- turning 40 Sept 1st & would very much LOVE to be svelter & healthier & stronger by then. So, as of March 1st ... it''s SIX MONTHS & counting.

Lots of reasons VS lots of excuses. Pscope Pals, help me help me! Pretty please!
Welcome Deco! Yay, glad to see you on here.
And btw...my rings getting tight was one of the big reasons I came back on here too. The other was that my elastic workout sweats were getting tight too!