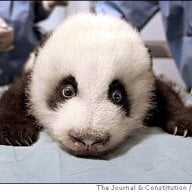 Joined

Nov 17, 2005
Messages

1,007
I''ve been bad, food wise, the past two days. yesterday, I ate at a pancake house with a couple of friends. Had a veggie omelette. And bacon. And half a pancake with syrup. Not to mention buttered toast. (Whole wheat though, if that''s a saving grace.)

I felt so bad after. We did an entire day of shopping, so hopefully, that burned off half the meal. And THEN dinner rolled around. Met up with some other friends for Korean food and had BBQ short ribs. OMG, what a bad day.

Today was pretty bad too. Breakfast, I had a Trader Joe High Fiber cereal. Then I had some potatoes and green beans as a snack. And then I caved and had a small cup of mint chocolate chip ice cream. For dinner, it was Korean bbq chicken with rice and kimchee.

I need to stop going out for dinner. I feel sooooo guilty. And it doesn''t help that I''ve gained some weight back around my waist area. Sigh.

Hopefully, I''ll be able to jump back on tomorrow.