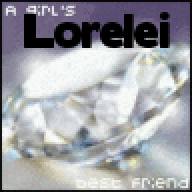 Joined

Apr 30, 2005
Messages

42,064
Happy new week all

Hopefully I am back in action now, those horrible, frightening winds have gone for the most part, they have changed direction now and instead of pounding us from the West, they are coming from the East now and bringing with them much colder weather.

So with the influx of colder weather, I was thinking what a dreary time of year Jan and Feb are

, and when it is so cold and dark, how much harder it is to stick to healthy food choices or work out even. I am so lucky as many of you know, I just have to hop outside to our gym, but it is no fun if you have to be scraping ice off the car and turning out on a dark and chillly night to go and workout...

But there are warmer and brighter days ahead, keep up the good work now so that we will be in great shape to enjoy them and be ready! Don''t forget that soup can be a very healthy choice ( watch the sodium!) and is a good way to get a daily portion of veggies in too. I am thinking now is actually a great time to be putting in some extra work, even though my results are being hidden under sweaters right now, I will be more than ready for the T shirts soon!
Did some cardio over the weekend and that went well, 2 45 min sessions.
Mara and Dee Jay, I hope you both feel better soon, take it easy Mara