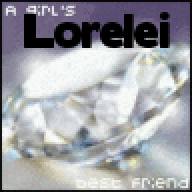 Joined

Apr 30, 2005
Messages

42,064
Happy Thanksgiving week all!

This won't be as much as a problem for me, although having an American Hubby, he prefers not to have a TG dinner as he says it spoils his Christmas Lunch! But it sounds as if there are goodies galore in store for all you Stateside folks and a great caloriefest! It is a choice now - whether to eat carefully over TG and/ or a modified plan of calorie control and portion control, or eat what you want. If it was me, I would do as I am going to do over Christmas as usual, for 3 days eat what I want, the scales might bounce up a pound or so due to the unaccustomed intake of rich food and water retention etc, but with getting back on the normal plans and workouts this won't make any difference long term. So have a great time folks! Do all check into the thread, even if you don't feel there is much point as the week's eating might be shot, the thread can still motivate you to hopefully enjoy Thanksgiving, yet get back onto your healthy lifestyles afterwards.

Happy Thanksgiving!

ETA - I just wanted to add after checking last week's thread welcome Nejarb. I think all of us WWTers which include our dear guys Rod and Jeff too, do get a lot out of keeping up with the thread. It helps to motivate us, I know with Mara and some of the very busy ladies helped to motivate me to start working out, it was a case of they can find the time then I have no excuse! With Jeff starting weights a while back, it is interesting to read his progress and also the other disciplines he uses, Rod and what he has achieved and what he puts into it daily to maintain it. Most of all I think the happiness which comes from getting results and being able to share them with like minded people is what really makes this thread great. There is always encouragement available if you are having 'one of those days.' So I hope you find some tools here to help you as we do and stick around!