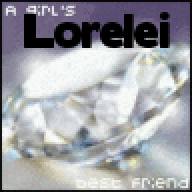 Joined

Apr 30, 2005
Messages

42,064
Wishing a very happy new year to you all!


I think we have done a great job over the Holidays, had fun but still managed to fit in some workouts and made some healthy choices



My goals this year are to continue the good work, maintain my results and try to work with weights more when our new machine finally arrives. The new year is rightly a time of reflection and change, we can go forward and improve even more, think of our workouts as I have come to - as a healthy and necessary part of having and maintaining not only a healthy body, but a healthy spirit too. It is amazing how much better I feel mentally after a workout, it makes it easier to dump any negativity I am carrying. I am not thinking about just my shape any more, although it was the main motivating factor that got me started and of course I love the results of that I can see, but working out has helped me to quit smoking and STILL be able to lose weight almost 6 months on, not to mention the greater fitness and endurance I can now enjoy and use.
So I wish all of us a very healthy and happy new year and I would like to say THANK YOU to all who post on this thread. THANK YOU for the support, help and knowledge you have given me and making this thread such a fantastic one!!



Here's to our workout threads

for 2007!!!! You are all very special to me!!!