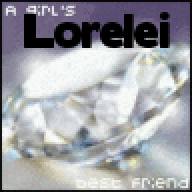 Joined

Apr 30, 2005
Messages

42,064
Happy new week all !
Thankfully I feel a bit better, although my sinuses are giving me trouble in the aftermath of pants cold, terrific

Anyway, last week didn''t go well for my eating and working out as I was sick, so I am looking at it as a blip on an otherwise pretty good radar for the past 51 weeks or so! Actually it might even be beneficial and shake things up a bit. But I hope to get a workout in tonight and eat carefully for most of this week, so I can enjoy some Christmas goodies. I thought that next week it might be interesting to link the Christmas week thread from last year as we are all pretty much still posting and have some new permanent WWTers. That way we can look back and see how we did last year, how we were feeling and if it all gets too much with the food fests, we can look back and remember....Anyway let me know if that is a helpful idea and you would like me to do that.
So onwards we go! I am really going to try to pick my treats over this Holiday, not just eat because it is there and I can. I give myself permission to have anything I want for the three main days of Christmas, as that worked well for me last year. Remember that the main thing is to have a wonderful and memorable time with family and friends and to make the most of it. Holiday food and having a good time won''t make any difference in the long term if you get back on your path afterwards, so let the celebrations begin and enjoy all the wonderful things this special season has to offer! Also don''t forget to keep up the water consumption, even if you don''t drink alcohol, it really helps you to feel better and process the rich food more efficiently.
Have a great week!