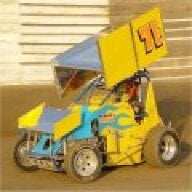 Joined

Oct 22, 2006
Messages

32
I must say I don't know where I would be without this site!
Little history: I've been lurking for quite some time and was having a hard time with myself deciding if I could give an engagement ring that I purchased over the Internet. We had looked at Tiffany's over here in Japan but I knew I could definitely do better. We were both very open about it which I think had a positive impact on our decision to purchase over the 'net.
OK, we decided we should first look at one of the many reputable companies mentioned so much all over this forum.

They all had good things about them, so we shopped all of their inventories and talked some more. My job was to pick out the diamond, and her job was to pick out a few settings. I did the calculations and research about cut, clarity, etc, and she looked at the hundereds of settings available.
I was narrowing my search and so was she. We had looked at a few Tiffany style with the bead style settings, but they didn't quite do it for us. We then found some threads here about
Whiteflash
custom rings...and good lord are there some beauties!

Wouldn't you know, we came across Lynn B's thread with her new "fishtail" pave and we looked at each other and said "WOW!" So, we looked at all of her pictures and read all of her threads NUMEROUS times...slept on it for a little over a week, and asked if
WF
could do a 1/2 eternity of Lynn's fishtail pave.
Well, wouldn't ya know? They can!

Today we got our wax setting pics from Bob:
We had two "thoughts" we wanted to share.
1) Do the prongs look a little 'long' in the pictures? Without compromising strength, can we go with thinner prongs?
2) Are there any negative effects to having the 0.924 ct I IF A Cut Above H&A sit lower? (<-- Our primary concern)
We are very happy with the experience thus far.
What do ya'll think?
Dana