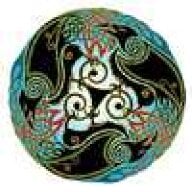 Joined

Dec 20, 2001
Messages

161
Hey all. I have a diamond which isn''t certified (I''m planning on visiting Dave Atlas sometime soon to have him look at it and three other stones...what a nice guy!) but I''m wondering about the color, and if it was incorrectly classed.

How likely is it that the initial color grade by the cutter could be way off? My diamond in question was marked as having a P color, but upon arrival, I swear it''s a natural fancy yellow. No brown or off color hues at all, definately a clear yellow. I purchased it at Tradeshop for about $400 with the following info: .67 ct., VS2, pear shaped, 7x5 mm.

When I ordered it (thinking I''d get a "cape" diamond for that price, which for me are nice, too...you know, champagne on a beer budget type of diamonds) and it came in, I thought that the person who assigned a P color must have been in his cups!

There''s an eBay auction right now that has a pic of a GIA certified diamond that''s about the same hue & intensity, for anyone who''d like a sample color:

http://cgi.ebay.com/ws/eBayISAPI.dll?ViewItem&item=2630738128&category=15177

Thoughts?