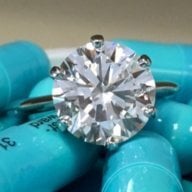 Joined

Dec 3, 2011
Messages

9,739
I wear yellow gold most days, with the exception of my wedding set. I'd really like a thin band (I don't have that much real estate, so 2-2.2 mm is about my limit) to add some yummy yellow gold to "tie it all in," so to speak. I'm not opposed to gemstones, as long as the band is still thin and within budget. I'd like to stay at $400 or less, but I'd be willing to go to $500 if necessary.
Here are the two bands I wear with my ering 99% of the time -- with my plain tri-wire or my bezel band...
Ering is 2.0 mm wide/thick
Tri-wire is 2.1 mm wide
Bezel band is 2.3 mm wide
All are 1.8-1.85 high off the finger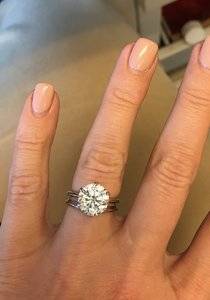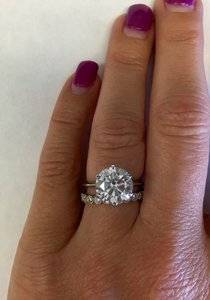 ...any suggestions that wont break the bank??