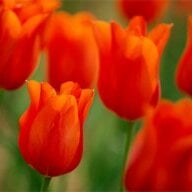 Joined

Dec 29, 2006
Messages

12,461
Okay, so my boyfriend told me last night, after going e-ring shopping, that he really loves the thought of going with a colored center stone for my engagement ring. We hadn''t really considered this before, but it got me thinking of the possibilities. If going with a colored stone, I''d prefer blue -- light-medium shade --NOT dark. I still want diamonds incorporated somehow, whether it''s 2 smaller diamonds on either side of a blue stone, or having a halo around the stone -- like the
Ritani
-style halo look. I''d thought I''d enlist the help of fellow PSers.
1. How safe/durable is having a colored gemstone as an engagement ring, something I''ll wear every day with my wedding band? I''m an elementary teacher, so I use my hands but I''m careful when wearing rings. I let my kids at school do the messy work -- I just supervise!

2. Are particular stones recommended over others -- stones like blue diamonds, aquamarines, blue topaz, sapphires, and any others I haven''t listed?
3. How much of a price difference is there between these stones? How do they compare to a more traditional 3 stone diamond ring?
Here''s what I like: 1 carat center stone (could be anywhere from .75 and up I suppose, depending on the look), side stones that are smaller, pave and or engraving, the e-ring to sit flush (or as close as possible) to the WB, white gold or platinum.
Here''s what I don''t want: a dark colored stone, a wide band -- my ring size is 4.75.
I tried to be as specific as possible. Now, who wants to help me design a ring?