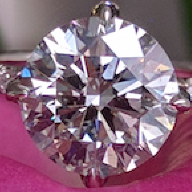 Joined

May 29, 2016
Messages

97
I have an IKEA kitchen counter light that is 3 white LEDs. A picture is attached. Similar items can be purchased at amazon:
https://www.amazon.com/Fulcrum-30010-301-Wireless-Stick--Silver/dp/B000R7PM36/ref=sr_1_1?ie=UTF8&qid=1467583308&sr=8-1&keywords=ikea+counter+light
I took several pictures of the ring with my cell phone (as my camera) and ring both resting in a stationary position, and I moved the LED light around to different angles to get different fire-y sparkles.
If you use an android phone or google photos, google photos will often make an animation for you. otherwise, its easy to make it yourself. Gifs don't seem to work on pricescope, so here's an example I just uploaded to imgur: imgur. com/2JnhYxf (remove the space)