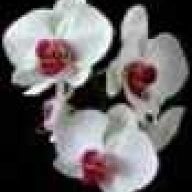 Joined

Apr 19, 2004
Messages

24,611
......for the FedEx guy, especially when he is carrying some sparkly


As I mentioned to DS in another thread, this is the week for earrings. Today the FedEx man brought some gorgeous diamond studs for me, 2.09ctw. Martini settings. I am VERY happy with them, and have Wink Jones (Winfields) and Jon (
GOG
) to thank.
When I began to look online for stones for earrings in late Sept, I was a bit naive in thinking I could just match two stones seen on a single vendors site and away I go. But I hesitated in inquiring, and by the time I did call Wink at the beginning of Dec, some Infinity stones I was interested in had been sold. Boohoo. Altho other higher clarity stones were available, I really wanted to keep within my budget
this time
, and try and find as close a match for the beautiful Cut by Infinity, AGS0, H, 1.03, H/A, I1, I bought from Wink. Wink had his work cut out for him as finidng an Infinity stone exactly like the one I had would be difficult. After a short while, I asked if he wouldn;t mind me checking out other vendors, and he said, no problem.
I happened upon
GOG
and found what I thought would be a match. I emailed the specs to Wink, and he thought so too. I contacted
GOG
, and after some correspondence, I had the stone sent to Wink and he set them into martini style studs. Thanks to Tim and Jon! The stone I bought from
GOG
was a Cut by Tolkowsky, GIA, XXX, H/A, I, 1.06, I1. Top light performance, etc, etc.
Wink also did an appraisal and sent it with the other lab certs; all done with great efficiency, professional behavior, but most of all kindness. Wink is a great guy, and helped me out a lot with this purchase, and I am really appreciative of him!!!


. Can''t wait to get a matching Cut by Infinity diamond pendant from him!


cheers--Sharon