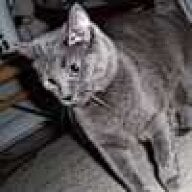 Joined

Jan 17, 2007
Messages

1,154
I''ve been mostly lurking, as if my FF is going to post the ring when he picks it up (not likely), so I decided I might be better served by venting some of my anxiety.
After dragging my feet about whether I was ready to be engaged, once we bought the diamond and okayed the ring design, I have been going crazy waiting to have it in my hot little hands! Given that the ring is already purchased and FF and I are house-hunting together, I have am not worried about
whether
the proposal will happen, just
when
. It has been about a month since we approved the wax model. I know the jeweler said he was pretty backed up with work, and I wasn''t in any rush at the time, but now I''m getting antsy. I would even be okay just seeing the silly thing and then letting him hold onto it and propose later. Okay, maybe not. I''m at the point of just saying -- gimme!! That feels so selfish, but given the commitments we are making to each other even without the ring, I might as well just have it already. I know he really wants to make the proposal special, and I know that he is getting antsy too -- he even said he had a dream about picking up the ring from the jeweler and giving it to me. I''m just getting so anxious at this point. What if something went wrong? What if the design has some major structural flaw and the jeweler changes it without asking? What if the diamond got lost or broken? What if the jeweler''s dog ate the wax before the casting was made and they had to start over? What if I get it and its not at all what I imagined? What if the stone looks much smaller than I remember?
Good thing I have househunting, PS lurking, and shopping to distract me a bit (although I''ve cut back on the last one a lot given the financial realities of the first!) -- this is driving me crazy!