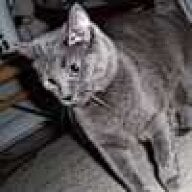 Joined

Jan 17, 2007
Messages

1,154
I saw someone wearing one of these pendants, and I just loved it.
I am anti-monogram when it is someone else''s (LV, etc. -- no offense to those of you who are fans). But this just seemed so old-fashiony but yet simple and chic. The ''real'' version, however, is 600+ in 18kt YG. I''m saving for a house now, so that''s way too much (plus, it seems way too much for what it is, anyway). This is especially true since I mostly wear white metal jewelry (ss and wg). At the same time, I like to treat myself to one thing each month. Usually it is clothing, but I''ve got so much clothing and not enough room. I figured jewelry would last longer and take up less space!
Soooo...I found a site that does custom monograms -- they did this sketch for me (gratis), and can do ss, 14k in any color or combo of colors for 175-250.
For some reason I can only attach one pic at a time. I guess they changed the system -- the sketch will appear in the post below.