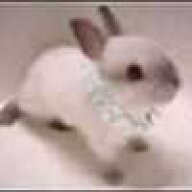 Joined

Mar 1, 2007
Messages

120
Firstly, I''d like to thank all of the fantastic PS-ers for the valuable input, educated opinion, humor, and assistance provided to those of us deemed novices. This forum has proven to be the absolute best resource out there. Kudos to you all! (special note to Nicrez:
Love, love, love
that radiant! If I''m lucky, mine will be similarly gorgeous! *fingers crossed*)
Secondly: Tonight''s question addresses the "non-bling", if you will. I want to design/procure a ring for my guy that''s unique, un-fussy and, for lack of a better word, "cool". I''m thinking of something that''s brushed or acid-etched (I realize there''s a difference), in either platinum or 18K wg, with absolutely zero polish or shine. The ring needs to be narrow (he''s actually partial to those between 4 and 6 mm), and w/out milgraining, engraving, etc. In addition, I would like to hide a teeny-tiny diamond on the interior of the band as a surprise for my guy (because I''m a sparkly girl and I want to rebel - just a little!). Is a 4-6 mm band too small for an inside diamond, or can I get away with it? Any ideas about whom I should contact to inquire about stock or custom?
Any and all comments/suggestions are appreciated. Thanks in advance!

-J