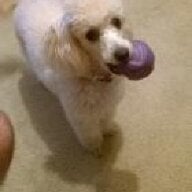 Joined

Jan 8, 2015
Messages

91
I am looking at purchasing this diamond secondhand. The seller can't tell me whether it is eyeclean or not, and his pictures online are not good enough to see and he doesn't have a macro lens. I am trying to figure out if this stone is eyeclean or not as the clarity setting inclusion is a huge inclusion in the middle of the table. I'm attaching a picture of the clarity plot. What do you guys think? I don't have an "eagle eye" by the way. I am a normal person, not someone who sees gemstones on a daily basis. I'm trying to get it somewhere in the 40-50 below range.
Round diamond 1.38ct GIA Diamond gia report 2161130991
From Gia report check DATE OF ISSUE May 9, 2014
ROUND BRILLIANT
Measurements 7.08 - 7.12 x 4.43 mm
Carat Weight 1.38 carat
Color Grade J
Clarity Grade VS2
Cut Grade Excellent
PROPORTIONS
Depth 62.4 %
Table 58 %
Crow Angle 36.0°
Crown Height 15.5%
Pavilion Angle 41.2°
Pavilion Depth 43.5%
Star Length 50%
Lower Half 75%
Girdle Medium, Faceted, 3.5%
Culet None
FINISH
Polish Excellent
Symmetry Excellent
Fluorescence Faint
Clarity Characteristics
Crystal, Needle, Cloud
COMMENTS
Additional clouds are not shown.
Pinpoints are not shown.
Cut: Excellent