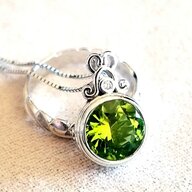 Joined

Feb 27, 2019
Messages

176
Ever since I got into antiques and antique/vintage jewelry, I'd been wanting to get a really nice victorian moonstone ring that speaks to me. I've come across quite a few online and some in person, but none that really made me go wow! (I did find a potential one months back that I posted about, but the history/info was lacking and the common vote was that it was not authentic Victorian.) Well, I came across this ring a few weeks ago but bookmarked it because it was a bit more than what I wanted to spend. But when I checked again some time later, the seller had a sale! I snatched it up without another thought. I was able to get it resized and picked it up from the jeweler today. Here she is!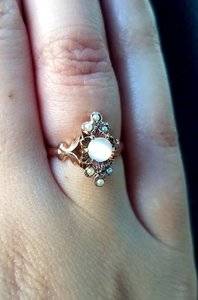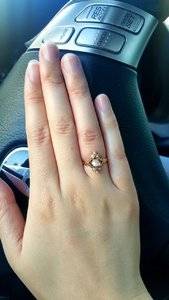 The inside of the ring has the prettiest script engraving I've ever seen. It says "KG to EE." No other hallmarks. At first, I was a bit hesitant to get this ring because of the engraving (sort of silly, it felt like I was taking a ring that was meant for someone else?). But if its 100ish years old, the original owner wouldn't be around anymore and so perhaps it's ok for me to love this ring for her!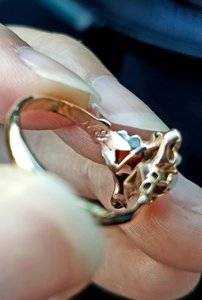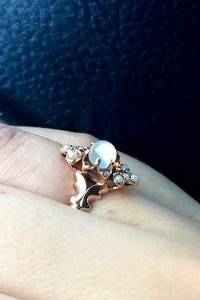 At certain angles, the little moonstone orb seems to glow!