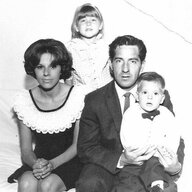 Joined

Mar 26, 2008
Messages

516
Hi, everyone!
I had such a great day today! Unfortunately, I have torn my other rotator cuff and am out of work. Fortunately, my best friend's husband is in Africa.
We live in Orange County. She and I went to L.A. to the Grand Central Market. What a great place! I said to her, "Let's go see this jeweler that I've been dying to go and visit," so we did.
We walked over to his building, went up to the 9th floor and rang his little door thingy. I was so excited, I couldn't stand it.
When he answered the call, I had asked him if we could come in and look at his jewelry. He told us he was only available by appointment only. I was so bummed. This was my second attempt to see him. The last time I went, it was a Saturday, and they are not open on the weekend.
He's got cameras all over the place, so I'm sure he could see me on my hands and knees.... Just kidding. it was 12:20. He had an appointment scheduled at 1:00. He told me that if I could come back in 20 minutes, he would let my see the ring that I love most.... Sophia. We waited 20 minutes, came back, and he graciously let us enter. I told him I was a P.S.er. I think that was the key to the city.

I didn't know what to expect. He was very nice, charismatic, and gracious.... not to mention, very handsome!! It was so nice of him to let me in. I felt like I was meeting a movie star. Unfortunately, he didn't have a sophia setting big enough for my stone so I could see how it would look on my finger, but I got to see the two different type of french cut diamonds he uses. I loved the stones that were more at a high peak, I guess you would call it.
His work was beautiful, and I love people of integrity. I think it is so important. I don't know or think that he knows how popular he is with us. Can't wait to see what happens in my future. I want my new friend to be Sophia!!