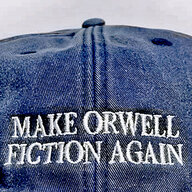 Joined

Apr 30, 2005
Messages

32,511
Why are there so few good asschers?
And why are they apparently so hard to spot?
Seems that very often asschers get presented here and, uhm, let's just say, not recommended.

I'll bet the vendors, especially the PS ones, get annoyed.
I'm sure they'd love a PS Two-Thumbs-Up, TTU, on every asscher they have selected for their stock.

Seems like with rounds it is easier to stock stones that you know are going to get a PS TTU.
Oddly, I never see a PS vendor come here and challenge the stones of theirs that are not well-reviewed.

Is it that cutters are just not cutting "kicken asschers"?
OR is it that it truly IS a mystery what will get the coveted PS TTU?

And if cutters are not cutting them is that because they'd rather cut for weight retention, as in rounds, or is it something else?
Is it that the multiple crown and pavilion angle possibilities numbering in the millions, as Garry has said, means there is no clearly-defined target to shoot for?

It just seems freaky that there apparently are so many asschers that are not well cut.
I don't get it.

Perhaps Feb 2007 will revolutionize and demystify all this when AGS releases their Square Emerald Cut parameters.