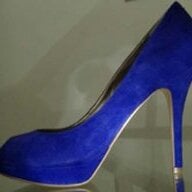 Joined

Dec 14, 2007
Messages

19,456
Ok my lovely PSers, I''m looking for a restaurant in a hotel on the strip. I''m hoping for something that isn''t exclusively asian (asian fusion is ok), and kid friendly is necessary (roasted chicken or something similar, because of a picky eater, not an age thing). I really want to stay away from The Bellagio for this though.

American, seafood, Italian, Steakhouse, Global, French, Californian type restaurants are preferred.

Around $30-40 for an entree is about the price point we''re looking for.

This is for dinner after our wedding ceremony, so we''d like it to be somewhat nice, but we''re not looking for it to be super elegant or posh. I''m actually considering doing something thats just fun instead of *nice* like BLTBurger (alcoholic milkshakes anyone?!). Our wedding is at Mandalay Bay, but distance isn''t really a big deal since dinner won''t be until quite a bit after the ceremony. Right now restaurants that are on my radar include: Postrio at Venetian, Daniel Boulud''s at Wynn, Aquaknox at Venetian, and I''d love to do Aureole at Mandalay Bay, but I think that would only be possible if the guest list dropped considerably. Meh.

We''ll be staying at Mandalay Bay, but I''m imagining that our guests will be more scattered on the strip. So location isn''t a big deal at all.

Anyway, any suggestions? I need help narrowing them down so good and bad reviews are VERY welcome!!!! Thank you so much!!!