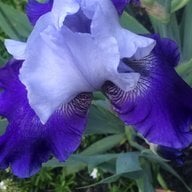 Joined

May 15, 2016
Messages

367
I had a very fun day today visiting both VCA and Cartier. First time ever in Cartier. The SA was very nice, encouraging me to try on many, many pieces. Pieces that I would not have considered trying on myself-the Love bracelet and the Juste un Clou bracelets. I was very surprised that I liked the Juste un Clou on my wrist! My late father was a house builder, and the bracelet felt very natural to me! I did take a photo of me wearing it.
I did make a purchase - the classic Trinity ring. I've collected antique/vintage jewelry, and I like knowing the original Trinity dates back to 1924.
I told the SA I would wear it out of the store, but he insisted on gift wrapping it for me and added a box of chocolates and ring cleaner.
After Cartier, I went to VCA. They didn't have a lot in inventory, but I was able to see some pieces that I was interested in that were already purchased by others and awaiting their pickup. It was worth visiting, as I could finally see the pieces in person.