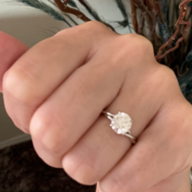 Joined

Jun 30, 2013
Messages

679
Calling
@carbonfan
! I know you have both the VC Laurel Solitaire shown here: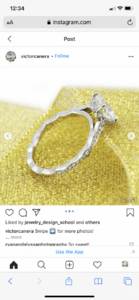 And the Art Deco French cut halo shown here: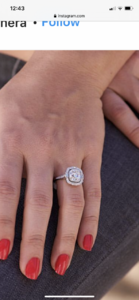 I know you purchased the halo for your right hand (I don't wear rings on my right so I would switch out in rotation on my left. My question is after having own both of these what are your thoughts? BTW this is for an antique cushion. For example: I know
@LLJsmom
mentioned she thought she may miss the round outline of her stone in her octagonal setting. I enjoy this profile: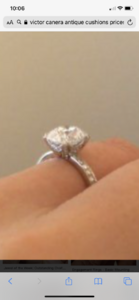 In the halo, it looks as though you can see the top from top and crown over the bezel but not the sides Like on the solitaire. Do you miss seeing the side profile of the diamond? I know they are very different styles I was just hoping for your feedback on these two styles. Obviously one has much more coverage, do you feel the halo is better served as a RHR? Since I like the wavy band on the Laurel I thought about just having Victor make me a band!
I met with Victor this week and I am waiting for a quote on another ring w Traps but these two rings I very much enjoy as well. These are pricey so very much appreciate your time in advance.
Anyone else can jump in!
Thank you!!!