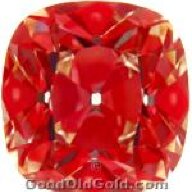 Joined

Aug 16, 2011
Messages

124
I havent seen/read much about Vatche settings on the site here although in searching I have seen a few posters who have some settings from this designer. In looking through the collection on the site
http://dvatche.com
Im really blown away by the very creative, artistic and classy designs.
For those that have bought/seen these, what can you say about the quality of both the materials and construction, and the melee used in the settings?
These are all quite amazing and I know my LIW would love any of these. Its rare to find one or two settings from a designer that I love, but even moreso when you're talking about 4-5!
First up, the Corsica...this one is just stunning.
Next, the Fifth Avenue