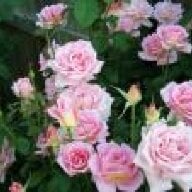 Joined

Jun 23, 2010
Messages

1,779
I'm going to be posting a supplement to this thread over on SMTB since one of the rings (one of them is a wedding band) is set with an AVC, but CS just seemed like the right place for the pink sapphire.
First the backstory:
1.58ct unheated purplish-pink sapphire, a hair under 7mm in diameter. It was sourced for us by a local jeweler who was going to design a custom setting. We insisted on an unheated sapphire, which he told us was impossible to find. However, when the report came back on this one, it turned out he was wrong
.We ended up not having him set it, because we were not on the same page design-wise. To put it mildly.
After considering all my options, I finally decided to go with Van Craeynest in San Francisco. The discussion on that decision is here:
http://www.pricescope.com/forum/colored-stones/the-cs-setting-help-thread-t157183-120.html
, page 5.
A photo of the unset sapphire: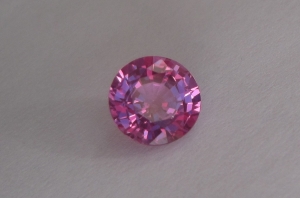 My camera just doesn't do justice to this stone, which IRL is an intense, almost hot pink.