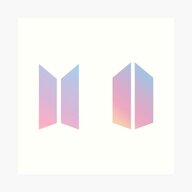 Joined

Jun 21, 2020
Messages

787
Whoa.... ummm what just happened here? This just seemed like an educational thread and then for some reason turned into a WWE smackdown? Or is this high school cuz someone is getting a bit dramatic.
Umm, ok this is awkward but I think I worded my comment wrong. I was referring to you
@Pinkmartini87
. I was actually learning a lot from reading
@ForteKitty
posts and all of a sudden there was talk of putting people on ignore and WWE smackdown? Why escalate it to this point? Why can't we all just learn from each other? Like you said, this is supposed to be a fun educational forum so aren't we supposed to be exchanging facts and learning? I thought that's what you two were doing. No one likes being corrected and neither do I but I accept it with open arms. I don't want to go through life with misinformation. I would rather look like a fool for a moment than for the rest of my life.