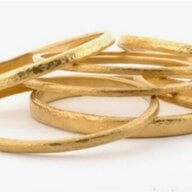 Joined

Jan 26, 2003
Messages

21,806
I started a thread on the shingles vaccine a while back (
https://www.pricescope.com/communit...-about-the-immune-system.251407/#post-4611959
). After I got that vaccine the nurse practitioner who gave it to me told me that I should get the pneumonia vaccine next. I had taken the shingrix in two parts and I wondered how to fit in the pneumonia vaccine with my 'flu shot given that I don't want to hang out in a CVS where sick people pick up their prescriptions during a coronavirus pandemic.and that is where the vaccinations are given.
Well today I had to be in the CVS to pick up two prescriptions for my daughter and the clerk asked me if I wanted the shingrix vaccine. There was also a sign posted saying that several vaccines (including pneumonia) were in stock.and that is where the vaccinations are given). I was at the pharmacy already. So I asked if I could get the pneumonia vaccine and I got it today.This one was given by the pharmacist, not the nurse practitioner. I had thought it came in two parts, but this was all in one. (It is the PPSV23.)
I was planning to have this anyway, just as I had the shingles vaccine before the covid19 outbreak, but now that we are in the midst of the pandemic I thought I might as well get immunized against anything else I might catch that could compromise my health further if I got covid. It is why I will, once again, get the high dose 'flu shot if I make it through this summer!
This vaccination only protects against pneumococcal bacteria. When I was assisting in interpretation for a pulonary patient with pneumonia this year I understood that there is viral and fungal pneumonia, too. Pobably covid19 attacks with viral pneumonia, but maybe this can stop things from getting even worse if one gets viral pneumonia. Any medical opinions? msop?
I love to hear what others are doing.