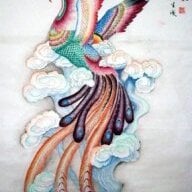 Joined

Jul 31, 2014
Messages

11,379
Hi All,
I've been looking (on behalf of my family) for a special b-day present and came across David Michael's gorgeous designs. I've admired Pink Jewel's orchid ring for a long time (orchids are my favorite flower), but am looking for a pendant, and of course would want it to be unique and different colors, etc.

DM got back to me immediately yesterday and is currently drawing some ideas for the project. But since I am in the US and they are in AUS, I want to do some digging about customs fees/taxes for jewelry. My searching last night yielded conflicting results--some pages said import tax is capped at $485, others said it's a flat 5.5% of the total cost, and yet others said it depends on what specific materials/stones are used in the piece. Needless to say I am very confused and am hoping for some advice here.

Does anyone know the rules about this? And does it matter what state within the US the piece is shipped to (I live in CA where taxes are high, my family lives in WA where they are slightly lower, but I'm not entirely clear that state tax even comes into play here).

The reason this concerns me is that I am on a "tight" budget (for his designs), so I want to make sure I'm taking all costs into account before going ahead with something so costly.

Thanks in advance!