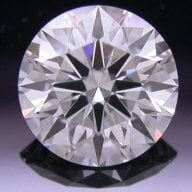 Joined

Oct 16, 2005
Messages

646
Hi everyone,

It's been a long time since I visited Pricescope, but you're just the ones to help me in this desperate hour. Two years ago, I bought my then-16 year old a beautiful teardrop shaped freshwater pearl pendant set in 18k white gold for her 16th birthday. It was stunning, and she loves it, but it was pricey, with a handmade setting, at around $700.

I just realized my younger daughter's 16th birthday is coming up, and I want to buy her a similarly stunning freshwater pearl pendant, but I can't afford now to go back to that same jeweler (Richard W. Wise, author of Secrets of the Gem Trade). I've looked at American Pearl and Pearl Paradise, and it looks like all their freshwater pearl pendants are round.

Anyone have any ideas where I can go to find a fabulous teardrop freshwater pearl pendant? Many thanks in advance!