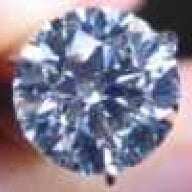 Joined

Nov 29, 2006
Messages

804
First, I just want to Thank everyone who has helped answer questions and given me feedback. Here is where we stand right now.
A little background - my BF and I began our search with local stores, some good experiences and some not so good experiences. I had been pushing the online diamond buying because I am comfortable with online shopping and interaction but my BF isn't so internet savvy and wasn't thrilled with the idea. Long story short we found a 1.23 H VS2 stone that was almost everything we wanted but didn't score below 2.0 on the HCA . . . it was priced at $6800. See this thread about the details on that diamond
https://www.pricescope.com/community/threads/i-think-we-found-the-one-what-do-you-think.55039/
On the day that we were going to purchase that diamond and a setting at that store ($700 for a channel set platinum setting), I got an email from
WF
about a diamond I had seen and emailed about days earlier . . . I had almost forgotten about that since it took a few days to hear from them. At the very last minute I convinced my boyfriend to put the purchase from the local place on hold to check out the
WF
stone which you can check out here
http://www.whiteflash.com/round_ideal_cut/Round-Ideal-Cut-cut-diamond-183740.htm
My main concern about the stone was the Strong Blue Fluor . . . but we decided we'd risk the possibility that it would be hazy or milky and inturn he made me promise that IF the stone wasn't to our liking that I stop this whole "internet buying idea" and stick to local stores.
The stone arrived last Wednesday, we took it directly to the appraiser, Jeff Averbook, who I found on PS . . . he spent a long time looking at the stone and giving us feedback which pretty much matched the AGS cert . . . he did say it was a STONG H color, more an I than a G and that he could tell there was a mild "haze" to the stone from the fluor. However, we couldn't see any of the haze and the stone was as beautiful as the local diamond, it had better cut numbers and cost almost $1000 less . . . I haven't had a chance to look at it in sunlight but my BF looked at it in sunlight and said it had a blue shine to it . . . he didn't notice any milkyness but I will look at it in sunlight today or tomorrow so we can make a final decision . . . but it is looking highly likely that we will be keeping the stone (don't know why I feel so nervous

)
So, now for the setting . . . I have some ideas in mind and gave
WF
some ideas and asked for a quote. The cost of the
WF
setting is going to wipe out any savings from not buying the stone locally as their settings are way more expensive than the local places. So, I going to be setting shopping this weekend and need some input on places local to the Boston area where I can look at settings or design setting at a local jewelers. Any suggestions of jewelers would be REALLY appreciated.
Also, is it bad manners to try to buy the setting from the local place where I didn't end up buying the diamond . . . would they even sell it to us?
Thanks again, sorry for the LONG post.
Hope we'll get some suggestions on local jewelers that sell nice settings.