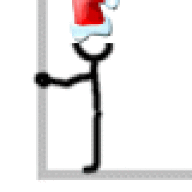 Joined

Dec 29, 2004
Messages

17,193
Hello everyone!
I'm posting this on hangout instead of colored stones, because I think it's a good reminder for all of us on PS for many of the gem purchases we make. I hope this will be helpful to all us consumers on Pricescope when it comes to our wonderful projects.
Well, many of you probably remember the stone on this thread…
https://www.pricescope.com/community/threads/my-amelia-stone-unheated-padparadscha-from-richard-wise.105155/
If you recall, the stone was not certed when Richard received it, but Richard includes the certification in the price of the stone. I am so appreciative and glad that buying more expensive stones through Richards come with certs, because if it had not, I might have not been so fortunate.
The stone, which was sent to AGTA to get certified came back as synthetic. Yes, that means man-made.
Richard called me from Tucson to tell me the news. That part was certainly the bad news. The good news was that he had looked very hard and found a pad that he thought was worthy. He offered me the stone he found, or a refund. My choice. He went above and beyond the call of duty and when you see the stone (which I will post in the original thread) I think you would agree. It is a beautiful stone, and quite a bit bigger than the one I originally had. The color is just as fine, and it is unheated WITH a cert from GRS.

If any of you have been on the pad search, you know that lovely ones don't grow on trees, so I know he must have looked hard for a stone to replace the one I thought would be my Amelia stone. However, I am not posting the pic UNTIL we get the cert, lol, as Richard and I are both still waiting for it (he did speak to GRS personally about it though).
It is with great responsibility and thought that I write this to the Pricescope community. I have been a member of this community for over 4 years and strongly believe this forum is what it is today because we consumers watch out for each other. At the same time, I certainly wanted to be sensitive to Richard and the situation I put him in by jumping the gun and raving about the stone before it got its certification. I can only imagine how terrible he felt about all of this, as he has worked long and hard to develop an impeccable reputation. His humility, professionalism, and no-excuses attitude impressed me more than I can say.
And regarding vendors in general, I would not buy from anyone who didn't stand behind his wares and get them certed, preferably before you buy (the "Amelia" stone didn't have a cert when I purchased because Richard wanted to get me the stone to check out before he disappeared for a few weeks in Tucson, but mostly I think his stones come with certs from the get-go if they are over $2000). As far I know, Richard doesn't have xray vision and superhuman powers – and as you saw, this stone was a knockout. It was even better in person (to my untrained eye). This is a man, who despite his good eye, considers that even experts are fallible and encourages certification! I think we've all seen or heard about the vendor who says "trust me and my eye." Well, Richard is a man who says, "Be savvy and get the paperwork too." I am so glad to have worked with Richard on this project. It made me realize that when I purchase from a vendor, I'm not just sourcing stones, but that the person's integrity within his business actually can directly impact my wallet! Had Richard been a lesser vendor, the outcome would not have been this good. I feel he looked out for my interests before his own. But enough raving, lol.
There are so many of us who after years of reading pricescope have a good feeling about who the reputable dealers are. Many of those stones are not certed. The "Amelia" stone should serve as a cautionary tale for all of us to be diligent, no matter WHO the vendor is. I believe that by being diligent in our efforts in getting stones certed AND by choosing a vendor with the highest in integrity in the first place will help get what we paid for with our hard earned cash. I myself came to Pricescope to learn how to save a buck on my engagement ring. Now over 4 years later, I've learned that I need to continue my education if I am going to dabble more in gemstones.
However, as Richard did point out to me, not every stone needs to have a lab cert. Heat treatments matter in some stones, and not in others (he gave me the example that there is no price difference between a heated aqua and an unheated one). But stones like rubies or sapphires? Best to insist on certs for those if there are claims for no heat (or if the stone is known for shenanigans), IMHO.
Also, for those of you interested in pads, the problem with the stone I had was that there were no diagnostic inclusions. In fact, there were no inclusions at all. The key test was Xray Spectrography. This is the type of advanced equipment that no gemologist, outside of the well equipped labs, have on hand. Something to think about.
I hope this helps, or at least is interesting to all of you who over the years have helped so many others. I learned a lot over the last couple of months on my active pad search. I will say this…my daughter was easier to come by (practically an "oops" after only two weeks off the pill) than the right padparadscha! However, I find myself very fortunate to have both of them, with my munchkin winning out by a hair.

edited to fix formatting