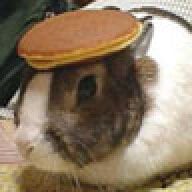 Joined

Mar 13, 2006
Messages

490
Hi everyone~
I''ve been a very very bad PSer....although I still read every day, I don''t post!

So I just wanted to give a quick update to my fellow LIW''s...
A couple of months ago, I found the job of my dreams in NYC and I finally made the move from MD. My boyfriend followed soonafter in perfect timing - he received a job offer literally two weeks before the lease on our apartment was up!
The month of January was just pure hell:
1. We were moving 4 hours north. And we had A LOT of stuff to move.
2. My boyfriend was looking for a job and interviewing at a different state.
3. He was also looking for a place to live. In one of the craziest real estate markets in the world.
4. His parents were visiting for a month! Thank goodness they only stayed with us for a week, but what horrible timing!
Anyway, all this stress definitely put a strain on our relationship. It didn''t help that my boyfriend''s parents were giving me a major headache (you can read about it
here
) and just thinking about dealing with them in the future gave me doubts about whether I wanted to join this family or not.
Then a couple of nights ago, he snapped at me (which he never does) and I got pretty upset. He asked what was wrong and we ended up talking for a looong time. Kind of like a "state of the union" talk. I confessed that I had been having some doubts about our relationship lately, and he said so too. We asked ourselves, "what happened to us?"
We then realized that what we have together is too special to give up. We also reminded ourselves that we had A LOT of changes and transitions in our lives in the past couple of months - it''s only natural that our relationship would be effected.
Then we started talking about our upcoming engagement. He confessed that he had been talking to several jewelers and a proposal may be in the near future (!!!). When I reminded him (for the millionth time) of what I want, specifically, that because I''m super-color-sensitive, I need at least an F in color, he said, "Of course I know that. And I found a better one than F."
?!? Does that mean he found a diamond already?
Then he said, "That reminds me...I should check the weather forecast..."
!!!!!!!!!!
Was he just playing around? Doesn''t this mean that it''ll happen soon?!?
So....sorry for the long update. But please keep your fingers crossed for me! I don''t want to get my hopes up too high but ahhhhh!