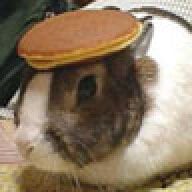 Joined

Mar 13, 2006
Messages

490
Hi Everyone,

I almost feel like I have no right writing in this forum since I''m not officially engaged yet but I figure that those who frequent this forum might be able to help the most.

So, as I mentioned above, I''m not officially engaged per se - but we already act and talk like we are and we''re planning on making it official with a ring within the next couple of months.

My boyfriend is from Hong Kong and his parents still live there. We''ve been dating for more than 3 years and I met them for the first time last spring. When they came to visit again this past month, we decided that since we''re so close to getting engaged, why not have both sets of parents meet?

Fortunately, the meeting went very well despite the language barrier (my family is Korean and my parents don''t speak English too well).....however, a larger problem arose afterwards.

At the dinner, his parents said that they would like us to have a traditional Chinese ceremony because he is the oldest male in his generation (so basically, the oldest to carry down the family name - this is a big deal in Asian cultures). My parents, my boyfriend, and I all assumed that they meant that they would like a Chinese ceremony on top of a western wedding, as most Chinese Americans do. So of course we were fine with it and the rest of dinner went smoothly.

But later on, we discovered that his parents want us to have a Chinese wedding in Hong Kong, and they want my family to pay for it!

My boyfriend''s parents do not have much money (they''re retired) so we all knew that the majority of the wedding would be paid by my family. However, when they mentioned that they want a Chinese wedding on the other side of the hemisphere, we had all assumed that they would be paying for it, since they would be planning EVERYTHING and it would be mostly their friends and family. They said that they''re fine with us having a western wedding and a Chinese wedding, as long as my family pays for both of them!

Naturally, I was very upset to hear about this. I understand that my boyfriend is the oldest male in his generation and I want to respect their culture and traditions. However, as all little girls do, I had dreamed about my wedding for a long time (my parents too) and we want to get married in a church in a white gown with a nice reception afterwards. There is no way that my family can afford two weddings.

When I told this to my boyfriend, who relayed the message, his parents just told him that we can deal with this after we''re engaged. They even said that it sounds like we cannot afford a wedding (or at least an additional wedding, as they want) so why don''t we hold off on getting engaged for another few years? Now THAT comment really stung.

I''m just so upset and have been losing sleep over this. My boyfriend told me that what will probably happen is that he will need to pay for a Chinese wedding himself to appease them and the rest of his family back in Hong Kong. Which means that he can''t help pay for our wedding here, as we had originally planned, and our first home fund will need be depleted.

Has anyone else dealt with anything similar? What do you suggest we do?