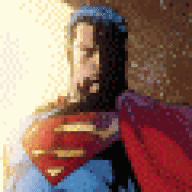 Joined

Dec 18, 2004
Messages

1,492
Hahaha, seems like I struck a nerve with the Berkeley folks. When I said Berkeley was "ghetto", I was also taking into account the OP''s $750K range. What you''ll find for that price in Berkeley is going to be more ghetto than some of the other cities mentioned. Berkeley Hills is way beyond that price range. Plus, I''ve been to Berkeley Hills. Yeah, they''ve got nice mansions, but you''re a pretty isolated pocket of wealth. If I had that kind of money, you''d find my butt across the Bay in SF. That''s just me tho.

Berkeley does have charm. It''s just that the crime outweighs it too much to actually live there IMO. Still has the best food of any college town in CA that I''ve been to tho.

Still, I stand by my "Berkeley is ghetto" statement. Yes, it''s a generality, but still. Compared to the other cities being tossed out as suggestions, Berkeley is too ghetto IMO. I''ve got lots of fond memories made in that city, but I still can''t recommend it to the OP.