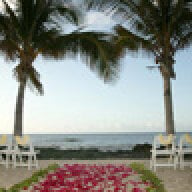 Joined

Nov 30, 2005
Messages

2,216
What can you guys tell me about living in the East Bay Area? Hopefully something positive? Fi may get a job offer we can't turn down in the area, but I'm not feeling terribly enthused. We'd be living in Pleasanton and Dublin which look like expensive suburban exile. What are the upsides other than being 45min away from San Fran by BART?
I think it's the housing market that's making me the most unhappy. I'm so used to houses full of character, charm, and details that the idea of having to spend 3/4's of a million dollars for a box whose price may collapse at any minute fills me with dread.

But I really don't know anything about the Bay area.
oh, and I'm originally from LA and was happy to escape so any comments that point out how different the Bay Area is from LA would be appreciated!