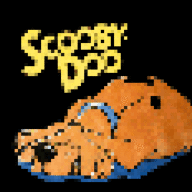 Joined

Mar 11, 2002
Messages

1,470
So, we were supposed to receive my new diamond from
GOG
yesterday. And it''s here, but it is locked in my apartment buildings mail closet!
We were so upset. There is supposed to be someone here from 6 AM- 9 PM to get packages and handle other problems. Well actually when we signed the lease there was someone here 24 hours a day. But they were running into finance trouble (everyone is taking advantage of low interest rates now and buying a house) so they had to lay a bunch of people off. But there was still supposed to be someone here until 9.
We get home yesterday at 6:30 (earliest we can get home, we work about 40 miles away and with traffic on fridays, that is actually a pretty decent time) and there is a notice taped to the desk that no one would be here untl 9 AM Saturday. We were soooooo upset! We had been there the night before and there was no notice up. I don''t see how you can just post a notice up mid day. That package is very expensive and we don''t like it being left overnight in the closet. If we had advance notice, I''d have had it sent for a Saturday delivery. Also, this happened a week ago with another package that wasn''t expensive, but it was still very annoying as they give us no warning on this. I mean what if is was someone''s medication or financial papers they needed in a hurry or well jsut anything you needed that day?
We tried calling the help line, but they wouldn''t send someone even when we told them what was in the package. The landlord said he didn''t care that it was an engagement ring, that my fiance should have planned better. How can you plan when there is no rhyme or reason to when someone will just not be there?
Sorry, had to vent. We are so anxious to see the diamond and are worried about it being in a mail closet. We don''t know who has keys to the closet and the apartment says they are not liable for stolen, lost or damaged packages.