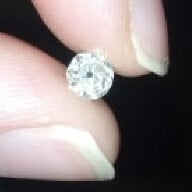 Joined

Nov 6, 2008
Messages

923
Hey everybody! I have two questions if anyone would be so kind to chime in.
1) USA Certed comes up a lot when I search loose diamonds here on the forum. But when I click on a diamond that I'm interested in, there's just a contact us form. Has anyone purchased from them before? How is their service? Is their inventory fairly up to fate? Can I be confident that what I buy is what I would actually receive?
2) The AVC and AVR lines from
GOG
, are they worth the extra cost? I know they cost more because of being such a special cut, but they are so much more $ than buying a "normal" cut. In your opinion are they worth the extra money?