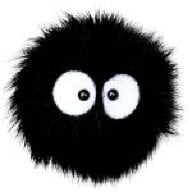 Joined

May 29, 2010
Messages

52
I've bought FWP fireball earrings and metallic keshi earrings from OceanRhyme on Etsy, and both were excellent, with photos close to how they looked like IRL.
Her shop has a nice range of different pearls at different price ranges, and good deals can be found in her sale section. Shop is based in the US.
https://etsy.me/2KmSSxp
I've also bought Akoyas from the vendor Pearlyuumi on Rakuten (Japan's Amazon) and they're beautiful. The international English site for Rakuten has since closed but I just realized this vendor has opened on Etsy. Shop is based in Japan, but offers free international shipping to many places.
https://etsy.me/34gudWH
The shop carries mostly akoyas with a limited selection of WSS, GSS and Tahitians.