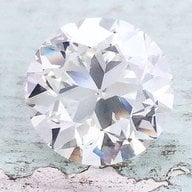 Joined

May 23, 2016
Messages

1,036
I don't understand the need to lecture on privilege as if the person you are talking to does not understand the plight of the poor or disenfranchised. You don't know anything about anyone else here other than what we tell you or if you know us IRL. Voting is one particular aspect of being an American citizen that I, and many others, personally hold sacred and want to be protected from outside influence of any kind. We should absolutely make it easier to do so within the confines of being eligible. Other far poorer countries require id to vote.
It was not my intention to lecture, merely express a different point of view and express my frustrations.
I can support an ID requirement, but feel that the current system is geared towards disenfranchising many economically challenged groups.
I am for more concerned with the interference being perpetrated by outside influences, than the few voters that may not be eligible, but vote anyways. I don't feel that we are doing enough to curtail monetary influence (both foreign and domestic) and I don't feel that we are doing enough to keep the process safe from hackers.