Hi everyone,
am considering this ring which as 4 colors of diamond. All are GUA certified:
1 purplish pink 0.23 carats
1 greenish blue 0.5 carats
1 yellowish green 0.62 carats
1 yellow 0.8 carats
The ring is 22K gold, with a number of other smaller diamonds.
What would be a fair price for this ring? Would appreciate your thoughts and advice! Thank you.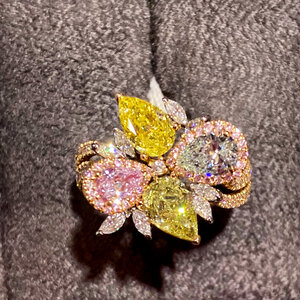 i