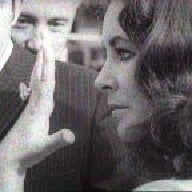 Joined

Nov 6, 2005
Messages

215
Hey ladies in waiting! In light of right time''s post on the ladies in waiting list, I was thinking it really is time to update the list (something I mentioned a while back, as she posted in her message)
Date:

1/21/2007 10:53:33 PM

Author:

therighttime

Welcome to the new ladies on the board! I hope your stay is short and sweet!

In ~Rae''s post she mentioned she had not be on the board in ages, and in fact is no longer a LIW (from the smiley face, I take that this is a good thing...

) But her post has me curious as to how many others are on the list and are no longer a LIW? I have been a registered member since last February, but didn''t add my name to the list until August. There are tons of names I have never heard of or seen post.

I believe on the list it says you will be removed in 6 months if you don''t post? I''m sure a lot of the names have not posted in over 6 months. It''s not that I want to drastically move up the list by removing people, I just would like to see it updated a bit. I think the list should be for those actively seeking and giving support, and who are in a serious relationship waiting for a proposal. As an active member, I''d like to look at the list and recognize most of the names on there. Just my 2 cents.

Anyone agree? Disagree?
Also, it seems that our list keeper isn''t around too much lately- if she doesn''t mind maybe Alexis would like to hand over the job to someone who posts more often. I don''t think I could do a great job since I''ll be traveling for work a lot, but maybe there is someone else interested?