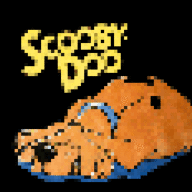 Joined

Mar 11, 2002
Messages

1,470
So with my enagagement ring on hold for the moment as we wait for the new stone to come in and to have my setting fixed, I am ringless.
But it was a good time to go "browse" in Tiffany''s. We wanted to see what kind of mark up they really have and to see the setting everyone goes gaga over.
Here are my observations:
First, we bought a 1.34 G VVS2 H & A from
GOG
At Tiffany''s we looked at a 1.32 G VVS1 Round in their traditional setting. We also compared that to a 1.28 E VS1 and a 1.3 H VVS2.
First, let me say WOW that setting is gorgeous and all the "tiffany style" copies do not even come close to the original Tiffany setting. I can certainly understand people getting stuck on that setting and wanting to buy at Tiffany''s just to get it. If their markup was more reasonable, I would understand it more.
Second, the 1.30 size on me is perfect. It''s big but not toooo big (as if there is such a thing )
I couldn''t go up in size much more without it looking really ridiculous on my finger (3.75 size).
Second, the G color is gorgeous. We compared an E and a G side by side. My fiance couldn''t see the difference. I could see a very slight difference. But the G was not yellow, just a tad darker (but that''s not really the correct word). They both sparkled like mad and were clear white stones. I will never be able to pay a premium for a D-E colored stone now. The G is a perfect balance of color/cost. So happy we went with it. (I originally was holding out for an F)
Third, wow what a markup! The Tiffany ring was priced at $16,200 plus tax. My completed ring (1.34 G VVS2 H & A with Vatche Platinum Royal Crown) will have a final cost of approximately $11,400 (no tax).
Like I said, it was an educational experience. Yes, they do have nice diamonds, but certainly not more beautiful than the diamonds we have gotten from
GOG
. I learned that a G color is pretty similar to an E when set and is good enough for my eyes!
And I finally got to see the Tiffany setting up close. It really is gorgeous but for that markup I don''t think I could do it for just a setting and a name. No offense to anyone who would, but I''m more happy getting a quality stone online and a nice platinum setting online.