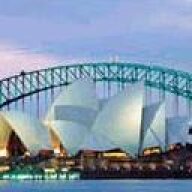 Joined

Jul 22, 2011
Messages

80
Hello all,
First time Pricescoper here looking for some feedback.

Am going for a Tiffany Novo (100% decided after much pondering/research etc etc etc) and pretty much down to the nitty-gritty... So that in mind, which would you opt for? *
See below – these are prices just supplied to my from Tiffany in NYC
*
I am not located in the US – rather I'm in Australia and if I go down this route of buying from there and not here and have the ring shipped to me (paying Oz customs/taxes etc etc) I won't see the ring in person *eeek* but have tried on a few Novos here ranging from 1.2 - 1.5 carats and pretty much set on the larger stone size. This is an upgrade to my existing e-ring so this is a once and only and want to make sure I have no regrets as it's a big purchase...
1.56 H VS1 $30,100
1.53 G VSI $34,700
1.40 F VVSI $34,500
1.71 H VVS2 $35,700
Thoughts appreciated as head is starting to get bamboozled from past few weeks of e-ring research overload...
Cheers