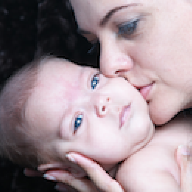 Joined

Jan 19, 2005
Messages

1,426
Hi girls - it''s been a while...busy-busy with the Holiday rush at work! I hope you are all doing well and enjoying the sparklies...
Things are great and we''re still planning our wedding for next year...I''m so excited...
I just wanted to show my fiancé''s ring.... I decided to buy him the Lucida men''s 6mm Platinum wedding band. I could not resist the other day when I so "innocently" walked into Tiffany''s. Oh my goodness...what is it about Tiffany that makes your eyes go boooing!!! I''m so excited for him - I love the small diamond and the polished -smooth - thick band. So sexy!!!
No hand pics yet. I''ll try to take pics this weekend.
Specs: Lucida diamond 0.11ct, G, VS, Platinum 6mm