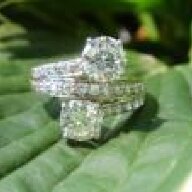 Joined

Jul 11, 2010
Messages

136
Hi everyone!
I haven't been on in forever and this post is a LONG time coming. Mark at BE made this ring for me about a year ago and I have had a CRAZY year and just haven't gotten around to posting this BUT I am OBSESSED! I fell in love with this style after seeing Tgal's three stone which I believe she fell in love with from someone who got this ring from Singlestone. Sorry, I know that's confusing lol but it's been a year since I was doing the R&D. Anways, my original ring was a twinstone of my own design and after falling in love with this style, Mark at BE sourced a third stone for me and off we went! With a few tweaks to Tgal's design (diamonds under bezel, etc.) Mark did an AMAZING job. He literally took my dreams and made them reality! After creating the setting the first time I felt the octagons weren't showing enough and Mark redid the whole thing. I really can't say enough good things about him and his team. Their bench is amazing and I literally think the ring feels hand forged although it is not. I can't wait to work with Mark again and would recommend him SUPER highly to anyone. On to the pics! It is platinum and the center stone is 1.32 I and the side stones are 1.21 J stones. My ring size is 7.
Original Ering: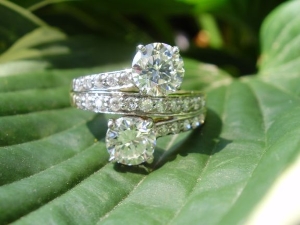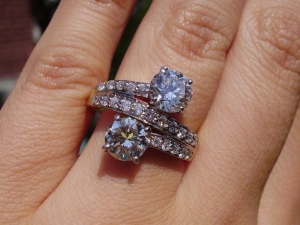 New Reset: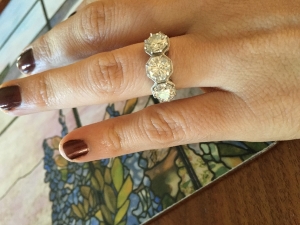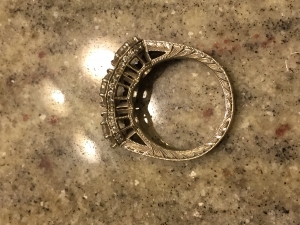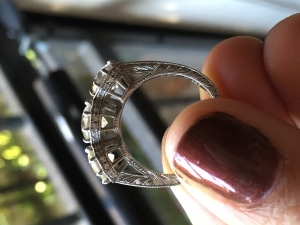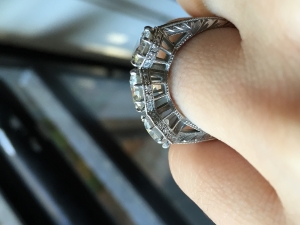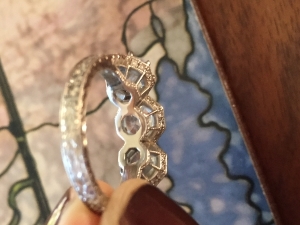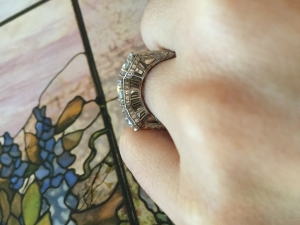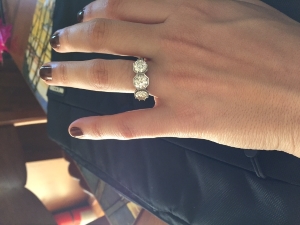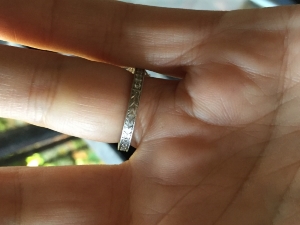 Bling shot. I never wear it like this.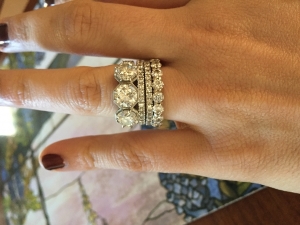 How I normally wear it.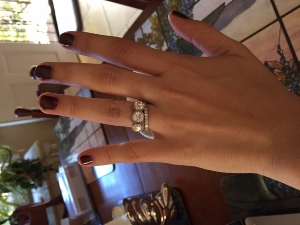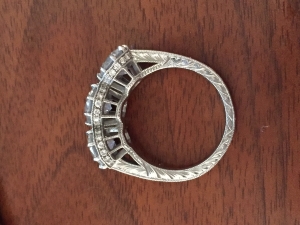 Now I'm DREAMING of a 4-5 carat french cut eternity band! It never ends!