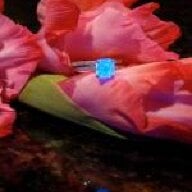 Joined

May 11, 2009
Messages

484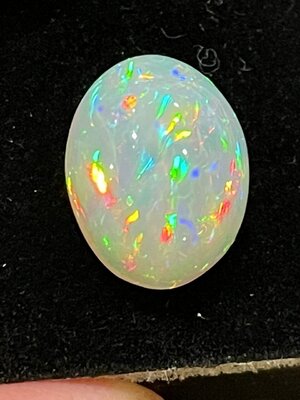 So I got this through an auction. The video was amazing, but as I now know, taken against a black background somehow (it was in someone's hand, though).
The stone arrived today. It seems amazing, but it wasn't until I put it in the display box and took a photo under the microscope that I saw the same broad flashes I'd seen in the video.
It is big and has tons of color and movement. I suspect setting will be very important to having the best come out, so I'm looking for ideas. For those with more experience, will I see the high flashes in real life?
photos related to specs and a capture from the seller video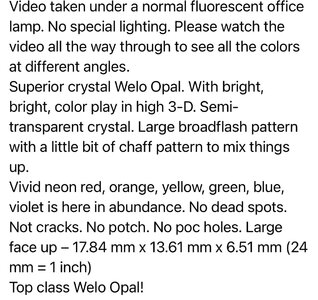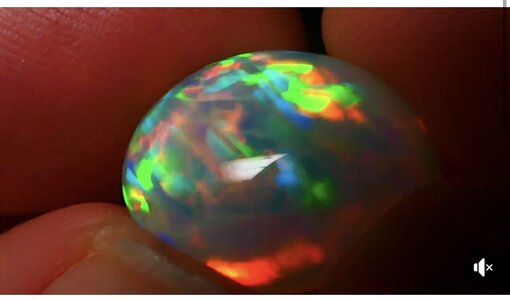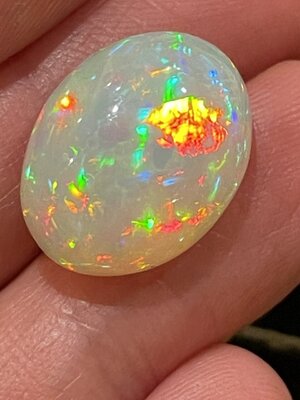 . The other photos are from me. In my hand and then under the microscope in the black display box.